Why Work With Us?
Here's what our satisfied customers are saying about us:
Bought a Single Family home in Washington, NH.
"Kimberley was great! She set up an automated query on MLS that met with our criteria. She coached us on bidding for houses stressing that we had to be comfortable with the bid before submitting. She helped us find our dream retirement home! I strongly recommend Kimberley for anyone looking for a house in New Hampshire!!!"
29 September 2023, 13:50 PM
Bought a Single Family home in 2023 in Dunbarton, NH.
"Kim is outstanding in every way! She miraculously made a last minute rearrangement of a long tight weekend of house viewings after a flight cancelation, helped us find the perfect home in one weekend, navigated our inspections & oversaw our last walk-through while we were remote & saved us from a potential catasrophe. She checked on our home for us throughout the rough winter season while we were out of state before we could move in & helped us find teams to assist with maintenance in the meantime. She does all this effortlessly, with kindness and a great sense of humor. She was stellar with our kids & has a great relationship with the local realtors & great working knowledge of the area. She knows the right questions to ask & what to avoid. We could not have done this without her and are so thankful that we found her! She is an absolute gem & the kind of person you will want to be friends with forever."
29 September 2023, 13:50 PM
Sold a Single Family home in 2023 in Milford, NH.
"Kim is excellent at what she does. My husband and I were flipping our previous home and weren't sure when we would be able to sell. She was patient with us through out the entire process. She never pressured us and was always available for advice. She returned our calls and texts quickly with good honest information. When we were ready to sell she helped us sell our home immediately and guided us into a wonderful outcome. She was the realtor for my daughter who recommended her. My daughter said " Mom you will really love her, she's no pressure and smart." My daughter was right!"
29 September 2023, 13:49 PM
"We cannot say enough about her professionalism, thoroughness and patience. From the start, she was able to hone in on "our style" of homes. Since we were coming from NJ for our search, it would take the form of basically monopolizing one of Caroline's entire weekends while she took us literally all over the state to look at whatever homes we were interested in. She also was very willing to not be overbearing or pushy. I often would simply email her a list of properties on the market after having had no contact for weeks or months, and she'd make up a weekend-long itinerary that often have us going to 6, 8 or 10 homes in very disparate areas of the state without even a hesitation. She was able to get us answers when we needed them, coordinate with hard to track down selling agents, and had a wealth of knowledge to share during our walkthroughs.
She never acted bothered, annoyed or discouraged throughout our search. We finally closed on our home in Surry at the end of June 2023. In these 2+ years, we must've had her log over 1000 miles leading us around over about 8 weekends. Sometimes we'd spring a visit on her on Friday morning, and she'd be all set to go with itinerary, listings all printed out and eager to go Saturday morning. We were outbid on a home & had another we decided not to bid on after Caroline helped us identify issues with the internet in that particular town (critical being a work from home person). We had to adjust our spending limit multiple times. Despite the challenges, Caroline always responded promptly when I reached out for another round of searches.
She genuinely seems to love her job and helping her clients. When we closed on the house, we were almost as happy for the fact that she'd finally be compensated for all the time and hard work she put in. I think many realtors would have given up and considered us a waste of time. I probably would have if I were in her shoes. But she did not, and we are very thankful for that.
We would highly recommend Caroline to anyone who would listen and be in need of a realtor. It is hard to find genuine work ethic, competency, and kindness in any walk of life today. Often the kind ones are bad at what they do, and the ones who are good don't have time for good old customer service skills and politeness. Caroline has plenty of both to help with your home search needs."
29 September 2023, 13:47 PM
"I recently put my house on the market and called Tami for help. I knew I wanted a realtor and really didn't want anyone else because she sold me the same house 26 years ago. I know she's honest and that she would work hard to help me sell the house. She did way more than 100% and answered every question I had patiently and fully. She was realistic in her projections; no pie-in-the-sky promises. We received bids 3 days after she listed it in MLS and she walked me through each proposed offer carefully and with real attention to detail and clearly wanted me to understand the implications of each bid. If I wanted to buy or sell a house, I would not call anyone else!"
We thank our lucky stars that we found Caroline! For 2 months, she led us for close to 2000 miles across southern New Hampshire looking for a property, never relenting and never losing her cheery, determined, and positive demeanor. She knows her real estate, and was not in the least bit hesitant to climb around on wooded hillsides to understand a property in full. Our final selection was due to Caroline keeping a close watch and actively managing the sales process – from alerting us to a new listing a mere hours after it appeared, to an accepted offer only 5 days later, and a successful close 10 days after that. We could not have done it without her and will be forever grateful.
And Caroline, thank you so much for helping us get our new home! We've been enjoying the fresh air and the bird chirping. Your kindness and organization skills really impressed us when we first met during that open house. We really appreciated your clear and timely communication as well as your consistency. We also did not feel pushed or rushed into any decisions. And the maple syrup you gave us is delicious. Many thanks again!
Tami was responsive to texts and phone calls and and always kept us up-to date in the selling and buying process. She always relayed valuable information and provided honest feedback. I would recommend her for any of your buying and selling needs.
From my very first meeting with Tami Pelletier, I was impressed with her professionalism and the knowledge she had in the real estate business. She was informative and at the same time willing to listen to me and what I wanted. When the house was not getting much traffic, we sat down together to strategize. She made a 4 week plan showing where and when she would place special ads in various publications, have Open Houses with offers of bonus commissions to realtor who brought in a buyer that closed the deal. Even then we had very few lookers and no offers. It became apparent that my house was priced too high for the neighborhood so she advised a drop in price and finally there was an offer which we countered and it sold. Problems from inspection were handled with much help from her. I had never sold a house before so it was wonderful to have her explanations and support. In general I found her to be very responsive, patient and helpful. I sensed her integrity and appreciated her guidance. I highly recommend her especially for novices like me. Thank you, Tami.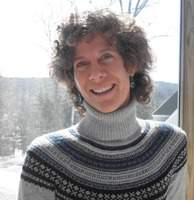 Deborah Smith
There are so many good things to say about Deb Smith, her honesty, integrity, loyalty and ultimately friendship. Maybe sharing our journey with Deb would be the best way.
My husband and I had thought about moving to PA from NH in the summer of 2015, Deb had sold my parents their house and then sold their house in Weare so we knew her a little from them. We called Deb and she worked to run a market analysis on our house. Came and met with us and then a few days later came and showed us all comparisons and gave us what our sale price triangle would look like. Well we decided ultimately that we were not going to move. She was fine with that and never EVER made us feel otherwise.
In April of 2016 we decided to make the move to PA and buy a family home, so again Deb came out and did all that work and told us the value. We put our house on the market on a Friday and it sold the next day. Deb helped us through the process and even when things were all set, she made sure that we felt good with everything. We then moved to PA.
Five months later we decided that PA was not the place for us so we put that house on the market and called Deb. She was there for us through two trips back to find a place back in NH. She went above and beyond for us as we were trying to do this move from far away. She told me how impressed she was with us because we sold "by owner" in PA and bought in NH all in about 45 days. Amazing, but we couldn't have done it without her. Deb Smith is the real deal and she does her due diligence. She is thorough and I don't think you could find a better real estate agent than her. Even now 4 months after the purchase of our house we have run into a pretty major issue and she is right on top of things and wants to be sure that she helps us even now. We have dealt with other realtors in the past 20 years and none stand up to the integrity of Deb.
Thank you Deb for helping us in all the ways you have. We truly appreciate your dedication and friendship.
Dawn & Jason Kalgren
Amherst, NH