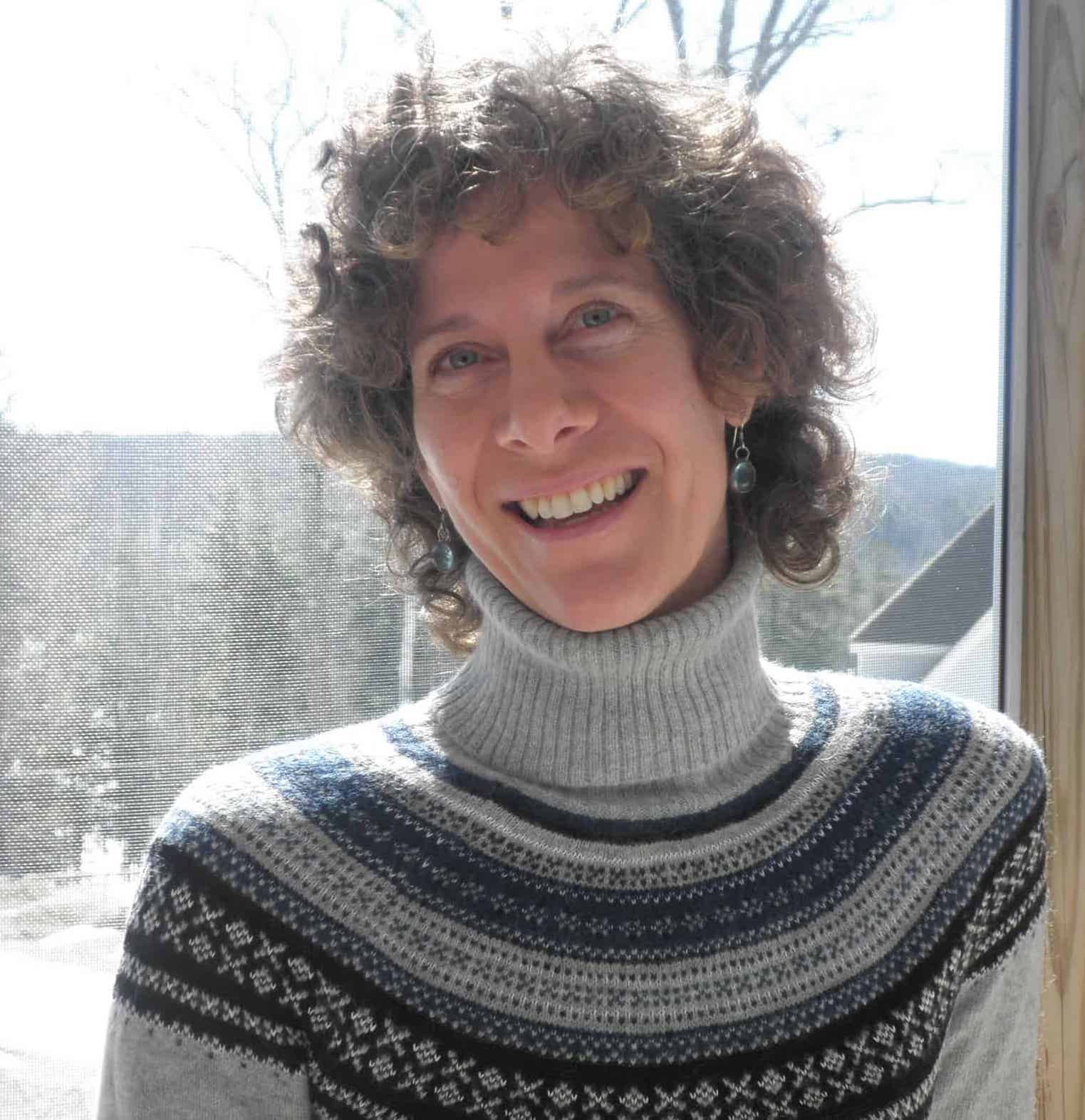 Realtor
|
Associate Broker
Buyers and Sellers are served best when they begin a relationship with a Realtor. before they physically start the process of touring properties. Discussing your real estate goal affords you with your agent's help the opportunity to design for success-which is always a Realtor's goal. The market continues to present consistent positive trends, and I believe as you step in to participate in this market, understanding the real estate landscape makes for a smoother real estate [...]
Buyers and Sellers are served best when they begin a relationship with a Realtor. before they physically start the process of touring properties. Discussing your real estate goal affords you with your agent's help the opportunity to design for success-which is always a Realtor's goal. The market continues to present consistent positive trends, and I believe as you step in to participate in this market, understanding the real estate landscape makes for a smoother real estate process.
You can reach me during usual office hours, on my cell 603-491-3639 give me a call at your convenience. You can also send me an email at deborah@pelletiergroup.com. And, thank you for your interest in my services. In between real estate, I enjoy playing classical and contemporary piano, and take a weekly lesson at the Concord Community Music School -fantastic organization. I enjoy touring on my road bike out along our coastal communities -the Great Bay is one of my favorites to rides. Warmer weather will find me out hiking in the Whites with my miniature schnauzer -Mr. Peabody. Earlier in my life, I spent time working in the financial district of Boston, with land conservation organizations in New Hampshire, and
By weaving together 10 plus years of experience, patience and active listening skills I've enjoyed numerous successful transactions for buyer and seller clients. Today's sales market and real estate industry remain a dynamic and evolving landscape. Each transaction follows a 'standard' process, yet the process is shifted and shaped by the unique attributes of the personalities involved, and the characteristics of the property. These individualized traits create a new set of parameters within this process. New Hampshire is home for most of my clients and a vacation destination for more and more clients. From start to finish, I will strive to successfully navigate you through to close.
I grew up in Sunapee, New Hampshire. Spending winters on the slopes of Mt. Sunapee and summers in the refreshing waters of Lake Sunapee I've developed a deep appreciation for NH's expansive natural environment. My BS in Mathematics is from Bates College, Lewiston, Maine and my MS is in resource management and administration from Antioch New England in Keene, NH. Prior to real estate, I held positions in both the for-profit and non-profit sectors working in investments, advertising, land conservation, town planning and urban development. Contact me today and let's start the conversation about how you can accomplish your real estate goals.
· Member of the National Association of Realtors
· Member of New Hampshire Association of Realtors
· Member of Greater Manchester Nashua Board of Realtors
· Member of the Society for the Protection of NH Forests
· Relocation Specialist
· 2009 - 2015 Pelletier Realty Group Top Agent
· NH Magazine 5-Star award recipient
If you are an agent -new or seasoned, and you'd like to learn of the opportunities available at Pelletier Realty Group please contact me. I would enjoy meeting you and answering your questions about how we can support your success in 2015. If you are considering entering the real estate realm, let's talk about how my agency can assist you with that goal.
Testimonials
April 5, 2012
Words just don't seem enough to say how thankful and appreciate I am of Deb. The sale of my home never would have happened if I didn't have her in my corner. She was professional, kind, knowledgeable, kept me updated and helped me through all the tedious paperwork. My voice of reason when I came close to giving up on the process. She is a great realtor, but mostly a wonderful person. SH
February 21, 2012
My wife and I recently purchased our first home after a long time of looking. We feel we made a great purchase and feel very comfortable with our new home. We owe this in large part to Deb Smith of the Pelletier Realty Group. When we initially started looking we were very nervous that we would get trampled and taken advantage of because we had no idea what to expect or what questions to ask. We were doing the drive around and call the number on the house. Well in a chance encounter we stumbled across this property in Weare , NH where we met Deb. Maybe that property wasn't a good fit for us, but the one thing that we both agreed upon is that we wanted to work with Deb. She made us feel comfortable being first time home buyers and all. From that point on Deb took the time to get to know us and we would schedule weekend viewings or really whenever it was convenient for us, which was really nice seeing that we both have busy work schedules. We viewed close to 30 properties in Manchester and the surrounding areas. With each viewing we became more knowledgeable by Deb explaining things to us and pointing out things we should know and look for on our quest to home ownership. Working with Deb was a breeze she is very flexible to her clients needs. We thoroughly enjoyed working with her. We would absolutely recommend her to anyone we know dealing with the purchase of their home or even selling it. Rob and Lindsey
---
August 21, 2011
Dear Tami - At present we're back and forth between Rhode Island and Horace Lake, moving furniture and belongings, cleaning, painting, etc., I must say we are thoroughly enjoying ourselves and it wouldn't have been possible if not for our agent, Deb Smith. All of her help, perserverence, objectivity, clear thought and knowledge. She went above and beyond her job as our agent. She was always pleasant and kept us informed every step of the way. We feel that we made a friend in Deb. We would not hesitate to recommend her to anyone. We honestly feel that without her and you and your agency, we might not be happy owners of our cottage.
Sincerely,
Richard & Lorraine Kalas
---
July 31, 2011
We can not say enough about Deb Smith and the help she gave us in finding a lake house. We had not purchased real estate in over 20 years and never in New Hampshire. She really guided us in the buying process, and educated us so we became better buyers. A great listener and now trusted adviser and friend, we strongly recommend that you call Deb Smith for your next real estate purchase or sale.
Sheila and Dave Alsen
---
June 23, 2011
We first looked at property in Weare, NH in the fall of 2010 when we met Deb Smith. She graciously showed us properties when we were not ready to purchase anything. She was not our buyers agent but did a fantastic job keeping us posted on a certain foreclosed property via email and cell phone calls while we were wintering in Florida. We finally decided to put an offer in on the property and Deb made the whole process understandable. We never would have thought you could purchase a property via email, fax and cell phone but we did, finally arriving back to NH to sign the final paper work. Deb went above and beyond to help us through the entire process and kept me (Karen) calm when I started to wonder if we were doing the right thing.

Thank you Deb for doing a fantastic job and for being someone that we now call our friend.

Bob and Karen Palino
57 Dudley Brook Road
Weare, NH 03281
---
December 7, 2010
We can't say enough about the quality of the service we received from Deb as our listing agent. We had our house listed with another agent (at a different agency) before Deb, and there is just no comparison between the effort Deb made to sell our house and what the other agent had done. We would definitely use Deb again and recommend her to anyone we know who needs to buy or sell real estate.
DLCrichton
---
December 1, 2010
Deb, Thank you for your excellent service and advice. It was a pleasure to work with you.
Regards,
Richard and Sandy Greco
---
Fred joins me in thanking you for the excellent help your company gave to us on our recent mover from our home on Mt. Dearborn Road. While interviewing various realtors before the sale, we were instantly impressed by Deb Smith's enthusiasm and expertise. She continued to display a high degree of professionalism, while being extremely friendly and helpful to us. She walked us through all the various stages of the sale with patience, she was available to answer questions from both us and the buyers, and she facilitated the final days of the sale with serenity and knowledge. We are and continue to be very impressed with her as she continues to tie up loose ends of the sale. Thank you for much for recommending her to us. She is a great credit to you company.
Sincerely,
Barbara and Fred Lutz
---
November 30, 2010
"The following may sound overly effusive, but it is our honest opinions after having worked with Deb on an extensive house search. As long distance buyers, we really felt at a disadvantage when it came to purchasing a home in NH. From our first meeting, Deb was a poised professional with extensive knowledge about real estate in the LakesRegion of NH. We quickly came to trust her expertise in this industry, and her fact finding missions on our behalf. She has excellent research skills and follow through, and always made time to educate us about the pros and cons of properties. Her responsiveness was excellent, and she would take our calls and emails morning, noon and night. A significant difference between Deb and other realtors we've worked with in the past is that she was never pushy. It took us a long time to find the perfect property, and at one point we called off our search, and she was supportive through it all. When we subsequently found what we thought was the right house, she helped us throughout the process. She really went the extra mile in providing insights on the details in the disclosure, and ultimately helped find some issues that we wouldn't have noticed, and advocated very clearly and successfully on our behalf in negotiations. We could go on and on about our praise for Deb, but suffice it to say she is the reason we found our dream home in NH this year."
Sincerely,
Gregg and Jules
---
Office Location
153 Concord Stage Rd
Weare, NH 03281
Specifications
Languages:
Specialties:
Service Area:
Contact
Hi there! How can we help you?
Contact us using the form below or give us a call.
Hi there! How can we help you?
Contact us using the form below or give us a call.