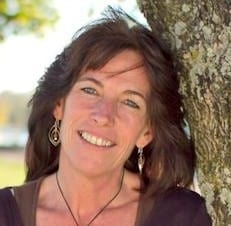 Realtor | Associate Pelletier Realty Group
Pelletier Realty Group
153 Concord Stage Rd
Weare, NH 03281
Email Phone: 603-529-2020 Toll Free: 1-888-784-5515 Fax: 603-529-2001
The Weare Office
From the North:
I 89 South to Exit 2, Right at end of exit ramp onto Rout 13 South, Continue straight onto 77W. Approximately 15 minutes on 77W you will see Blackbird Market & Deli on Right. Woodbury road is your next left. Our office is first building on the left.
From the South:
I 93 North to White River Junction(I89). I89 to Exit 2, Left at end of exit ramp onto Route 13 South, Continue straight onto 77 West. Approximately 15 minutes on 77 West you will see Blackbird Market & Deli on Right. Woodbury Road is your next Left. Our office is first building on left.
Weare, NH not just a town but a Community!
26 years ago I started a house search looking in towns surrounding Manchester and Concord. Our goal was to find a town with a rural atmosphere that could provide a good quality of living for our growing family. We wanted to have a fairly easy commute to both cities but be far enough out to enjoy recreational activities such as skiing, hiking, fishing and other aspects a NH town can offer.
Weare is the second largest township in square miles in Hillsborough County in southern NH with acres of conservation land, forests, ponds and lakes to explore. Weare also has an amazing history in which at one time there were 4 town centers, a serious employment base and numerous Quakers. Unknown to us at the time, we bought a house that had been part of the" underground railroad" in which Horace Greeley wrote some of his memoirs while staying there. We also realized that although the house was 150 years old only two families had owned it. I remember the first week of moving in several residents came over to welcome us with a cake and other baked goods. I had never experienced a welcoming committee & realized quickly that Weare was more than just a town it was Community!
In Weare there is water all around, you will find rivers, ponds, wetlands & lakes such as Mt. William pond, Duck pond, Ferris pond, Daniels Lake, Piscataquog River, Lake Horace and 2000Acres of Government land that is part of Clough State Park. Pats Peak Ski Area is nearby and New England College both located in the sister township of Henniker which shares John Stark Regional High School.
I have often wondered where else I would want to live and have traveled in many places both in the US & in other countries. There just doesn't seem to be any other place that I would feel more at home. Perhaps this little known town is one of our best kept secrets if you want to enjoy beautiful surroundings and know that people care about you. When I was getting over an illness, I received so many get well cards it literally brought tears to my eyes knowing that people I saw in passing took the time to show how much they cared.
Weare celebrates its 250th Anniversary in 2014 with a goal of building community by hosting events that are planned though out the year. With so many changes in the world it is refreshing to see a place where the past is celebrated in combination with the present. When you pass over the town line and read the motto under the town sign you will understand what Weare is really all about, "a part of yesterday in touch with tomorrow." "Where there are no strangers only friends we have not met!"
About Kim
Whether you are a first-time home buyer or have done it before, having a Realtor on YOUR side is necessary. Some of you, as I did, may think the process is simple enough, right? Not so fast. There are a lot of working parts from beginning to the end and a good agent knows, has a full understanding and professional ability to work through the entire process. I promise to give you honest, dedicated service with the confidence and knowledge needed to reach your goal. As your agent, I will guide you through every step of the process. There are pieces of the process that do not involve me directly however I will explain it all; what to expect, what to look for and how to best approach all situations. From day one there are things to have in place to make the experience run smoothly for everyone involved. Coming from an IT background, it gave me the skills to always recognize the fine details needed for all transactions and communications through a real estate transaction. I make every effort to make it a smooth transaction; contract-to-close, building strong relationships with everyone involved. I continuously work to improve myself and my skills to become better at helping you. You can trust that I will be there every step of the way and give you access to a collective sphere of knowledgeable professionals in our market to get the answers and results needed throughout the buying and selling process. I have access to Title Companies, Legal Assistance, Lenders, Insurance Agents, and more! I can help create your full network! I look forward to being a part of your next chapter!