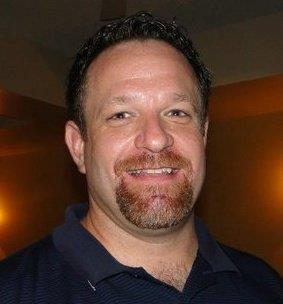 Realtor | Associate Pelletier Realty Group
Pelletier Realty Group
92 Woodbury Road
Weare, NH 03281
Email Phone: 603-529-2020 Toll Free: 1-888-784-5515 Fax: 603-529-2001
The Weare Office
From the North:
I 89 South to Exit 2, Right at end of exit ramp onto Rout 13 South, Continue straight onto 77W. Approximately 15 minutes on 77W you will see Blackbird Market & Deli on Right. Woodbury road is your next left. Our office is first building on the left.
From the South:
I 93 North to White River Junction(I89). I89 to Exit 2, Left at end of exit ramp onto Route 13 South, Continue straight onto 77 West. Approximately 15 minutes on 77 West you will see Blackbird Market & Deli on Right. Woodbury Road is your next Left. Our office is first building on left.
Weare, NH not just a town but a Community!
26 years ago I started a house search looking in towns surrounding Manchester and Concord. Our goal was to find a town with a rural atmosphere that could provide a good quality of living for our growing family. We wanted to have a fairly easy commute to both cities but be far enough out to enjoy recreational activities such as skiing, hiking, fishing and other aspects a NH town can offer.
Weare is the second largest township in square miles in Hillsborough County in southern NH with acres of conservation land, forests, ponds and lakes to explore. Weare also has an amazing history in which at one time there were 4 town centers, a serious employment base and numerous Quakers. Unknown to us at the time, we bought a house that had been part of the" underground railroad" in which Horace Greeley wrote some of his memoirs while staying there. We also realized that although the house was 150 years old only two families had owned it. I remember the first week of moving in several residents came over to welcome us with a cake and other baked goods. I had never experienced a welcoming committee & realized quickly that Weare was more than just a town it was Community!
In Weare there is water all around, you will find rivers, ponds, wetlands & lakes such as Mt. William pond, Duck pond, Ferris pond, Daniels Lake, Piscataquog River, Lake Horace and 2000Acres of Government land that is part of Clough State Park. Pats Peak Ski Area is nearby and New England College both located in the sister township of Henniker which shares John Stark Regional High School.
I have often wondered where else I would want to live and have traveled in many places both in the US & in other countries. There just doesn't seem to be any other place that I would feel more at home. Perhaps this little known town is one of our best kept secrets if you want to enjoy beautiful surroundings and know that people care about you. When I was getting over an illness, I received so many get well cards it literally brought tears to my eyes knowing that people I saw in passing took the time to show how much they cared.
Weare celebrates its 250th Anniversary in 2014 with a goal of building community by hosting events that are planned though out the year. With so many changes in the world it is refreshing to see a place where the past is celebrated in combination with the present. When you pass over the town line and read the motto under the town sign you will understand what Weare is really all about, "a part of yesterday in touch with tomorrow." "Where there are no strangers only friends we have not met!"
About Jonathan
Hello and thank you for taking your first step toward buying or selling real estate with Pelletier Realty Group. Whether you are a first time buyer or a seasoned pro, I can help you accomplish your goals. It is important to me to get to know you and to fully understand your needs so that together we can achieve your desired result.
I bring to the table an extensive skillset that will allow me to provide you the guidance you need to make an informed decision. I will carefully walk you through each step of the process.
I began my adult life serving in the United States Air Force in the law enforcement field. Attention to detail and careful consideration was required in every situation. Accountability, honesty, integrity, and precision became guiding principles I live by each day.
While I loved what I was doing in the Air Force, it did not allow me to pursue my goal of attaining a bachelor's degree. So, in 1999, I transitioned into the Air Force Reserve and began attending New Hampshire College (now Southern New Hampshire University). As I attended classes, I worked as an industrial mechanic for OSRAM Sylvania in Hillsboro, NH where I grew up.
After completing my degree, I joined Fidelity Investments as an investment consultant and registered stock and bond trader. I enjoyed helping people to plan their investments, manage their tax situations, and achieve their financial goals.
During my time at Fidelity, my wife and I took on the challenge of building our first home together. This experience was both amazing and frightening! As with others who've built a home, I was very happy to do it, and even more happy when it was done.
In 2010, I went back to school to become a certified teacher with the support of my wife – also an educator. After three years of graduate school and life as a stay-at-home dad, I received my certification and went to work as an elementary teacher. As much as I enjoyed teaching, it did not satisfy my entrepreneurial spirit. This is what led me to become a real estate professional.
I chose Pelletier Realty Group for one, simple reason – Tami Pelletier. I came to know Tami many years ago, before making the decision to build a home with a family friend. Tami's know-how, patience, and care made a lasting impression on me. I am excited to provide the same level of expertise to my clients, backed by PRG's technological advantages. Please call me today to explore the many different ways that I can help you.